We might have talked about these bracelets before, but that's just how much we love them. Simple and classic in shape, with just the right amount of flair with those rows of great crystals. We are certainly suckers for all that glitters,
These bangles are perfect for the wedding day, any of your wedding parties, or just any time you want to add a little sparkle to your outfit. And priced at $33 (for the skinny ones) and $42 (for the chunky ones), they are pretty darn easy to fit into your wedding budget.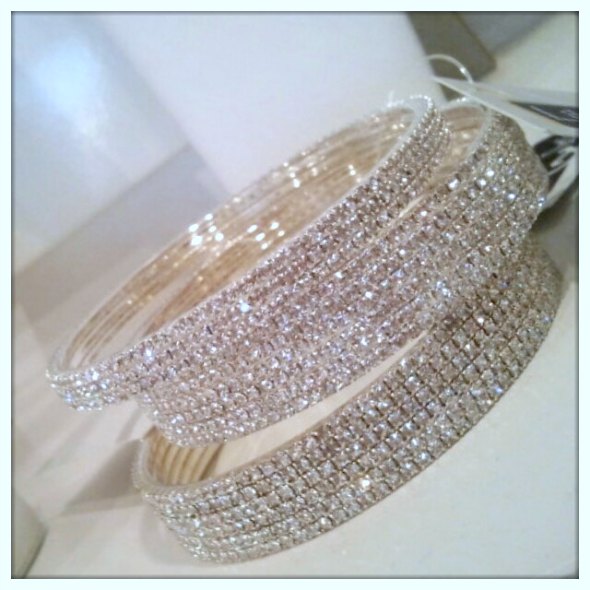 Come by Lily & Iris to see our new collection of women's fashion accessories perfect for spring, including earrings, bracelets, necklaces, and clutches. And don't forget to take a look at some of our other fun featured accessories.