We often get a bit wistful as our brides' weddings grow near. We love our brides, and during the months leading up to their weddings, we often feel like they become much more than just our clients.
They become our friends.
Then there comes a day when we know we won't be seeing them as often anymore, and we get a little wistful.
Which is why we get SO excited when our brides and their bridesmaids get the chance to come back and visit us again for other weddings.
Such was the case with this lovely lady. Her sister Jenn came to us last year for her yellow, coral, and grey bridesmaids, and we are so happy they thought of us for Julia's wedding too! (And sister Torie as well… stay tuned for her photos!)
You'll have to wait for photos of Julia's big day, but today we have some of her beautiful engagement photos. Julia wore an ivory penny lace dress from After Six, with a cute navy belt to match her fiance's Air Force uniform. We love how cute they look together, and how clearly in love they are!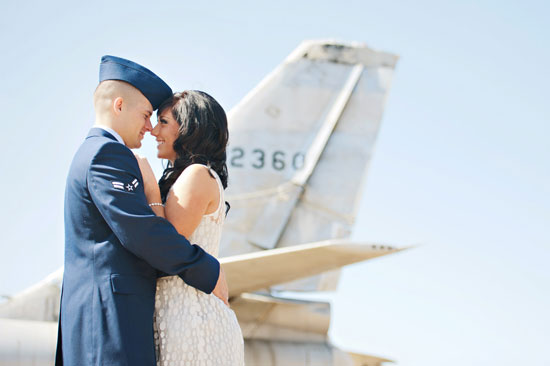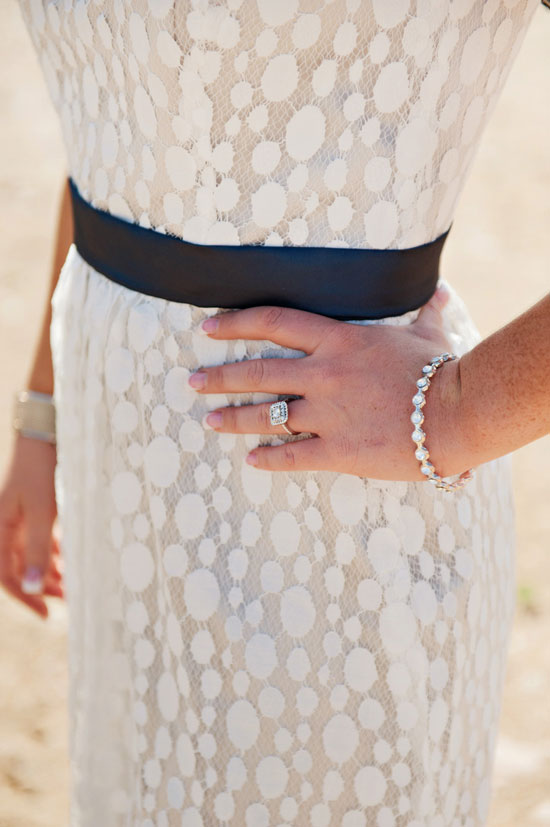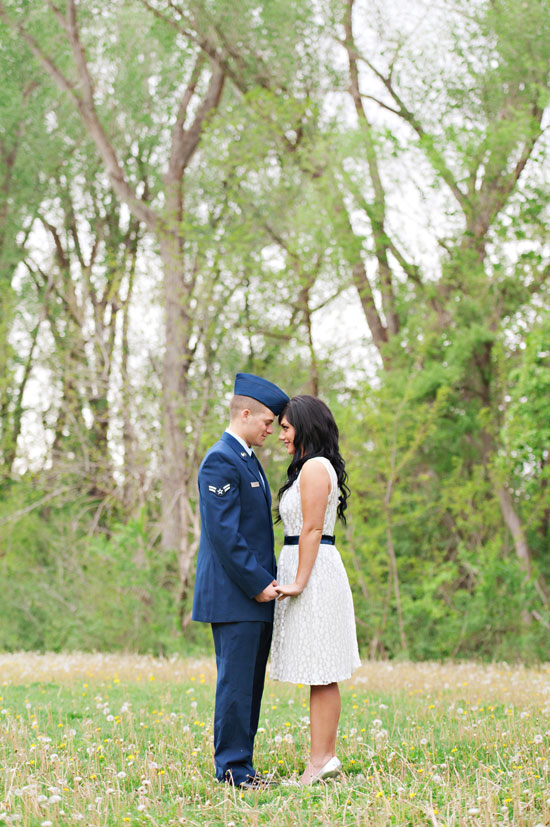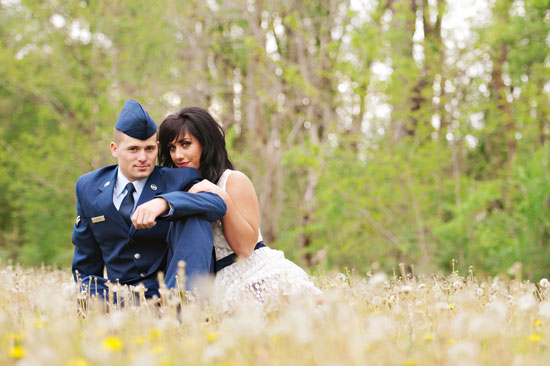 Thanks to Mikki Platt Photography for sharing these photos!