Your groom and his best guys might think what they'll be wearing to the wedding is going to be easy. You (and we!) know better.
Will they wear a suit, or a tux? Will they buy, or rent? Will they wear black, gray, brown, khaki, blue, or something else, even?
There are a lot of decisions to be made to get your guys looking their best, but we're happy to say that now we at Lily & Iris can make at least a couple of the decisions easier.
Did you know that The Dessy Group offers men's accessories in colors to coordinate with their bridesmaid dresses?
And as of today, you can see all of those options in person here at Lily & Iris. With a variety of vests (four-button, six-button, reversible), ties (bow ties, classic ties, skinny ties), and pocket squares to choose from, your groom is bound to find something he loves, and you'll love the coordinating colors!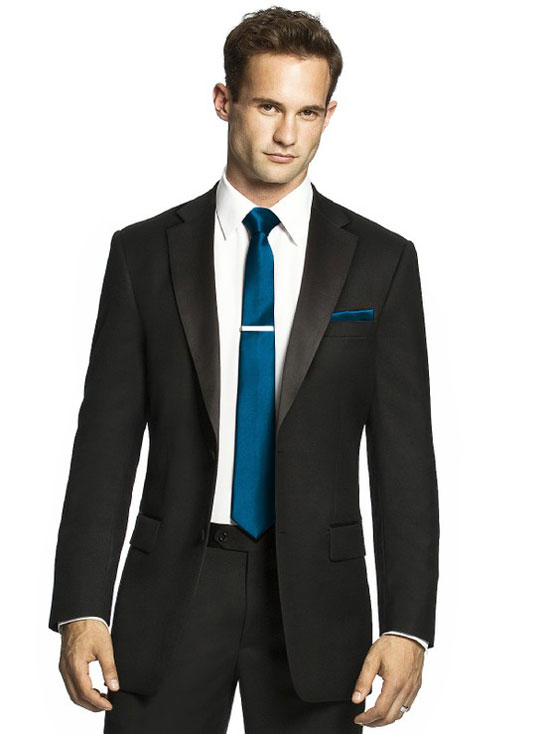 Men's skinny tie and pocket square in ocean blue