We knew a visit to Lynn Lugo during Bridal Week in New York would yield some great new finds to share with our Utah brides, and we were so right!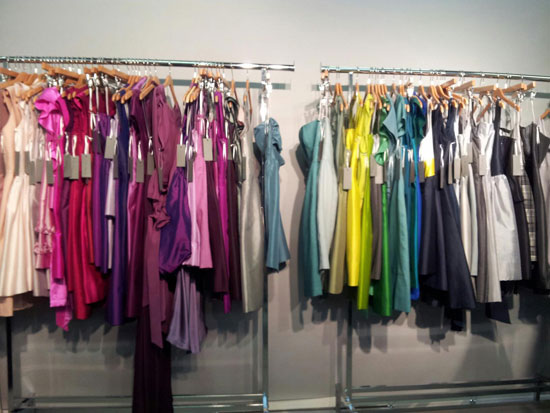 Already famous for versatility, Lynn's collection this season added even more custom options to her bridesmaid dress collection, including new skirt styles, fun fabrics, and the addition of sheer over-shirts to coordinate with her already fabulous styles.
All her classic dresses will now be offered in linen, in fabulous new colors like "wisteria," "blue jade," and "navy." This versatile new fabric gives a softer, more casual look to our favorite styles, making them that much easier to pair with a cute belt and cardigan to wear again after the wedding!
There are so many new styles and options, we can't possibly share them all with you here. Stay tuned for more on the blog, and in store, from Lynn Lugo!