Lily & Iris girls love customization. Which is undoubtedly why Lily & Iris girls love Lynn Lugo bridesmaids so much.
Lynn Lugo is the epitome of customization, with so many options you can practically design your own dress! And with her Spring 2012 line, Lynn has introduced even more amazing options. Options like ruffles, low backs, sleeves… and more!
We love when the bride chooses her color, and then allows each girl to choose her own dress options. Keeping the dresses in the same fabric and color maintains a cohesive look, while allowing each maid to express her own style. And when Lynn's options encompass everything from strapless to cap sleeve, pencil skirt to pleated, each bridesmaids is sure to find her perfect silhouette!
Here is just one new style from the Lynn Lugo collection, Angie. Come by the shop to see her in person, and the many other new styles, just arrived!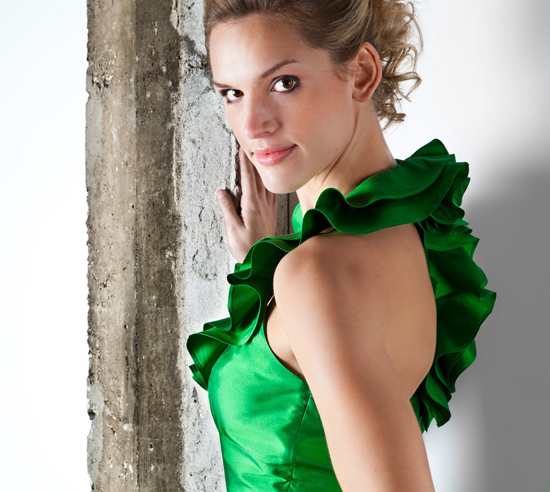 Did we mention the other amazing options Lynn Lugo bridesmaids offers? Whether it's petite or tall sizing, adding a sleeve, customizing a neckline, or maternity bridesmaids, Lynn Lugo has you covered! Give us a call at 801-413-3233 for more information on any of these options, and to set up your appointment to see the new styles in-store.