Today's lovely bride paired her stunning personalized Vera Wang gown from Alta Moda Bridal with one of our luxurious fur boleros from Fabulous Furs. Megan and her sweet beau were married last winter, and opted for a pre-wedding formal shoot with Cascio Photography, so they could be sure to look fabulous and relaxed in their portraits.
The couple braved the chilly Utah weather and pulled off this gorgeous shoot. But of course Megan got the added benefit of (faux) fur to warm her shoulders. Faux fur wraps and boleros are a perfectly chic way to accessorize your bridal attire AND stay a little warmer on your big day.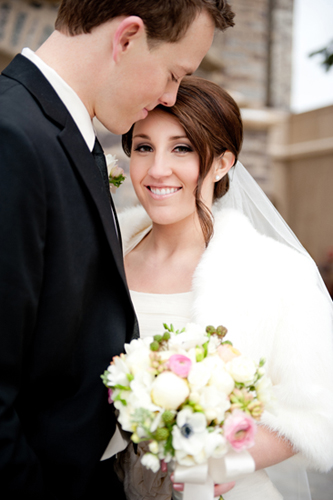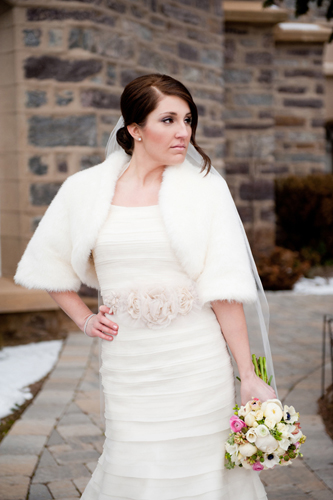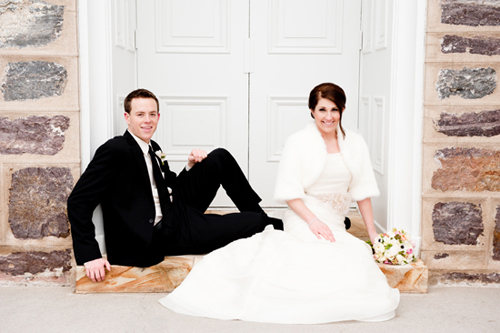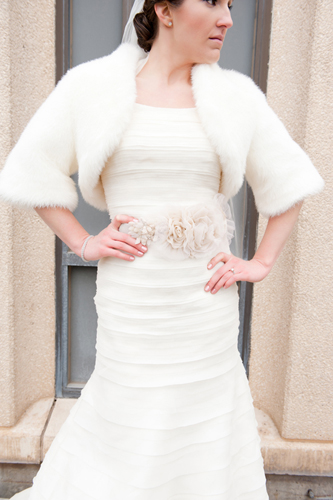 What do you think? Would you wrap up with a warm winter fur for your wedding day?