Last Saturday, we got a real treat. One of the most fun brides we've had the pleasure of working with came back to see us… and brought with her two newly-engaged sisters! We already love these girls from working with them on Jenn's wedding last summer, and we can't wait to see what fun things Torie and Julie come up with!
Jenn wanted above all for all her girls to look and feel  fabulous in their dresses. So she picked the palette, and they picked the dress that worked best for them! With a mix of designers, fabrics and colors, including corals, yellows, and grays, the her bridesmaids (and mom!) came together to create a bridal party ensemble just as fun as they are! Jenn's gorgeous backyard wedding was captured by the lovely Becky of Ravenberg Photography.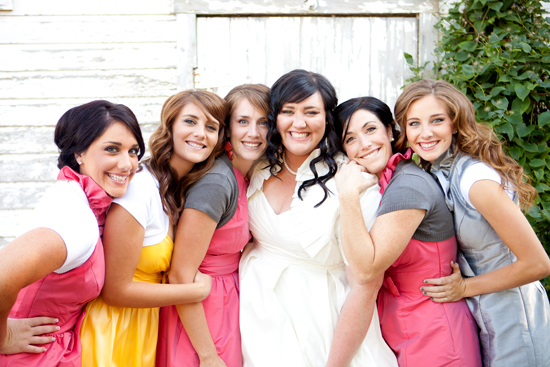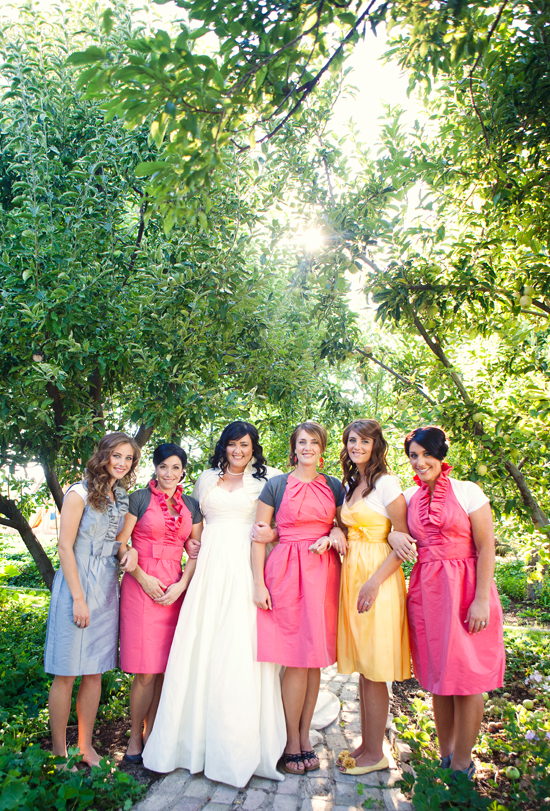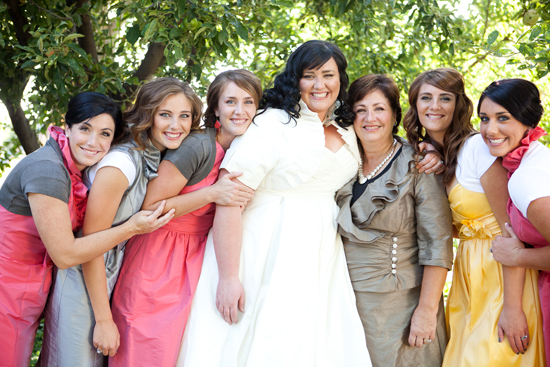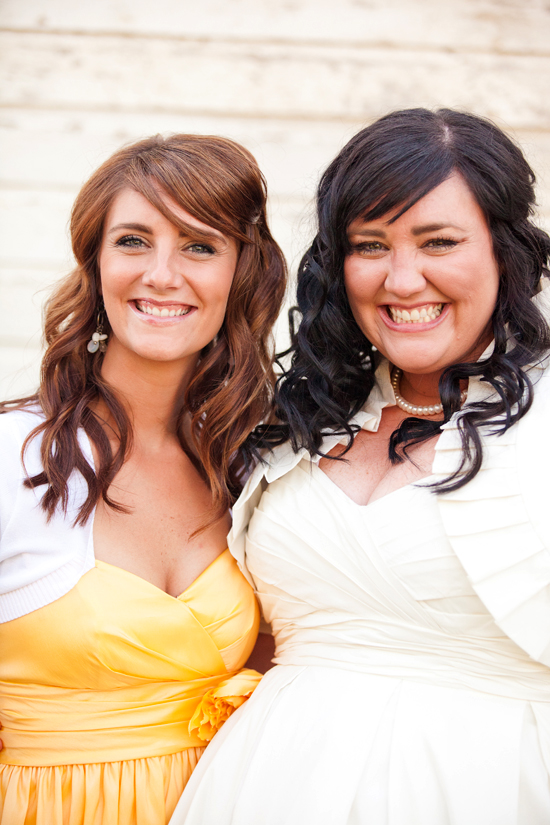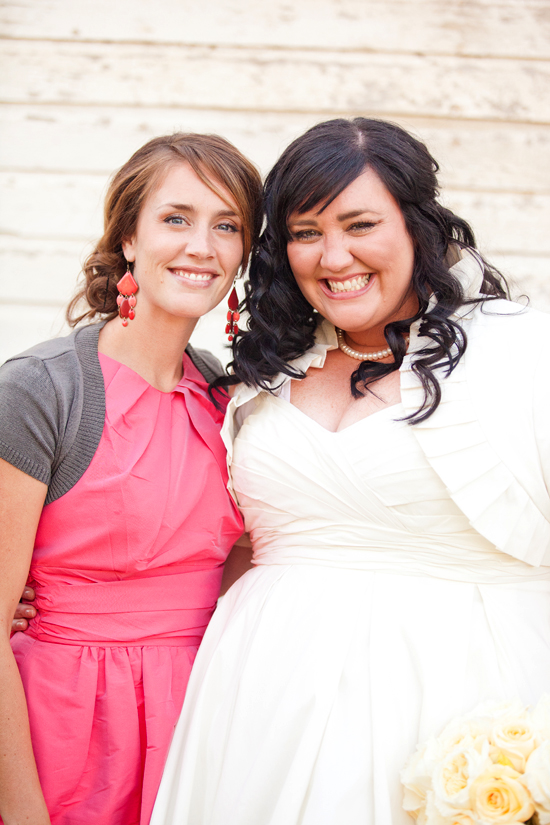 Thank you, Jenn and your lovely sisters, for letting us help you find your favorite dresses!