Favorites of ours for their sweet and sassy reception dresses, perfect for dancing the night away, designer Ivy & Aster introduced several fabulous new dresses at New York Bridal Week that we simply had to share with you. With new fabrics, great new silhouettes, and the same flirty style that we've come to know and love, we know you'll love these new dresses as much as we did!
These first two caught our eye because of their great color! We saw a lot of color at Bridal Week, and the gilded gold look to the first dress, "Sunshine Girl," was just to die for. We love the surplice bodice and softly layered look of the second dress, "Just Like Heaven."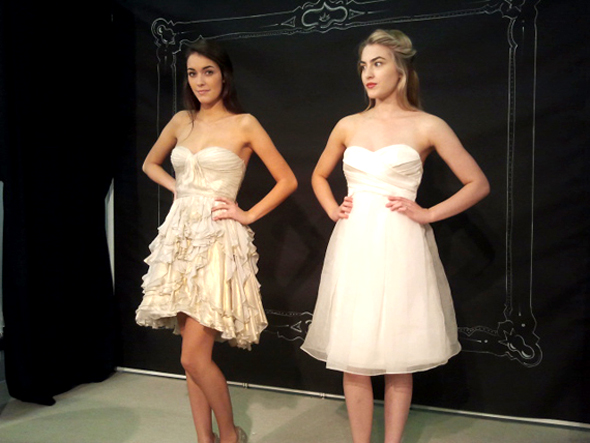 We are suckers for a lovely lace, and this little sheath dress was no exception. We love the bateau neckline and scalloped edge, and the slip dress underneath looked oh-so-comfy!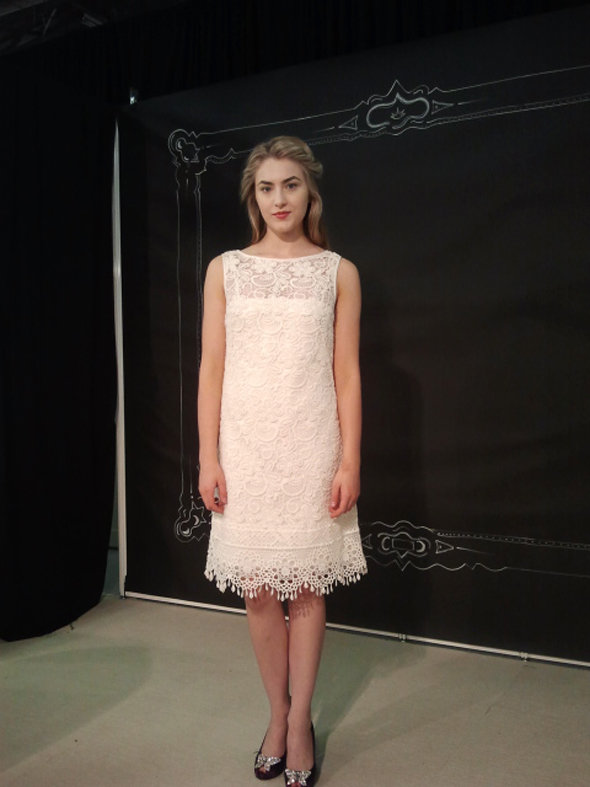 Textured skirts are all the rage in reception dresses, and this one pulls off the look beautifully. "Fall in Love" has a delicate leaf pattern to the skirt that we "fell in love" with at first sight!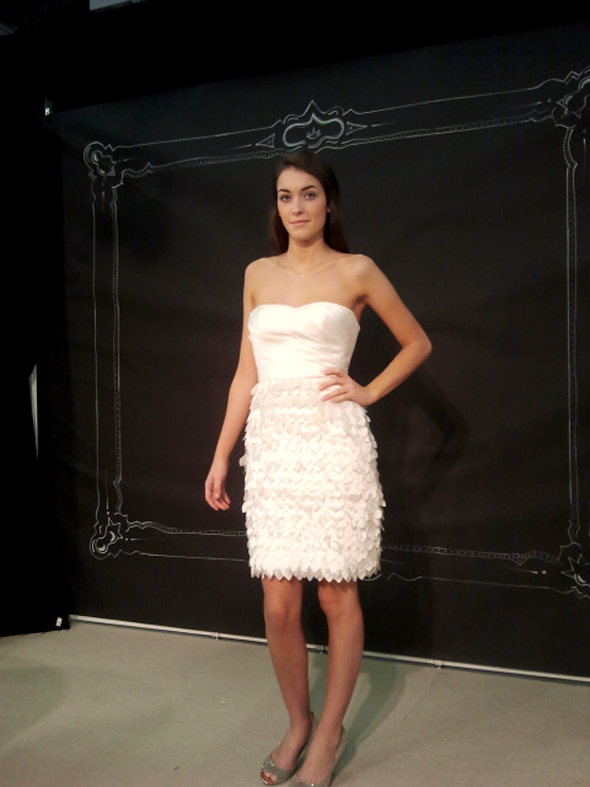 And we could hardly contain our excitement at this last one! Favorite among Lily & Iris brides, "Sweet Dreams," now has a floor-length older sister! "Sweet Caroline" incorporates the same strapless chantilly lace bodice and layered tulle and lace skirt, but with a cascading train that had us wishing we could take her home with us. Her price tag is a bit more than the under-$1000 reception dress currently at Lily & Iris, but totally worth it if you're wanting a more luxe version of the dress!