One of the highlights of our trip to New York City last week for Bridal Week was getting to visit the Aria Dress showroom. We headed there to see the latest and greatest from their reception dress line, but we left with some amazing news for our Utah brides:
Lily & Iris will soon be carrying Aria bridesmaid dresses as well!
Trust us, you're excited.
With two collections to choose from, and dozens of custom options, we were in bridesmaid dress heaven. We will be receiving hand-selected samples from both bridesmaid dress collections to Lily & Iris soon, and cannot wait to share them with you.
The Aria Georgette Collection features beautiful soft and flowy dresses in a variety of necklines and lengths. We especially love this cute flutter cap sleeve with double ruffle skirt, perfect for modest bridesmaids.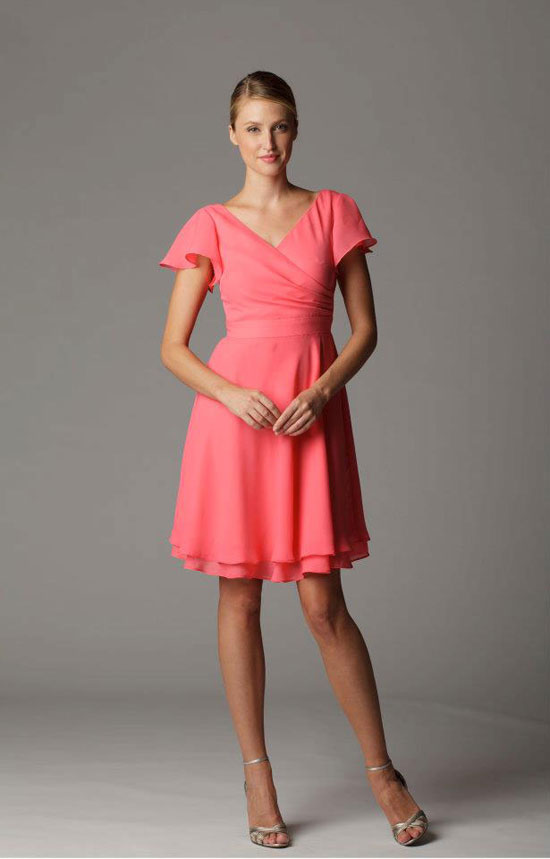 The Aria Classic Collection has a more structured, tailored look, and so many custom options we can hardly even name them all! With six different fabrics to choose from (dupioni, lace, and eyelet, just to name a few), dozens and dozens of colors, mix and match options and fun extras, you are sure to find something fabulous for all your bridesmaids. We're super excited about their cute fit-and-flare skirt, matchable with any of their fun neckline options.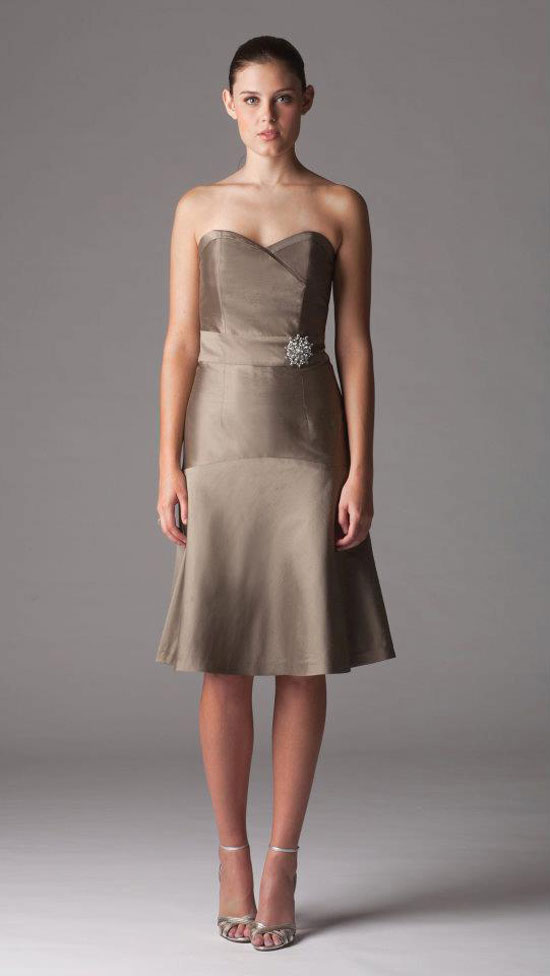 Check our our live blog post from New York Bridal Week over on Salt Lake Bride & Groom's blog for a little behind-the-scenes of our trip to the Aria showroom.