We know we post about this dress a lot. But it's just too perfect to not be head-over-heels in love with. And now, there's a new twist on the twist! With a faux-wrap front, and hi-low hem, this just became the best dress you could choose for your honeymoon.
Whether on a cruise ship, someplace tropical, or a European adventure, this dress has got you covered. So easy to pack (it's small, and hardly wrinkles!) and SO easy to wear, dress it up or dress it down and wear it every day! This is one staple your suitcase (and your closet) cannot be without.
Come check out the new hemline in store now, and order one in every color (our fave right now is "firecracker" shown below). Trust us, you'll want to.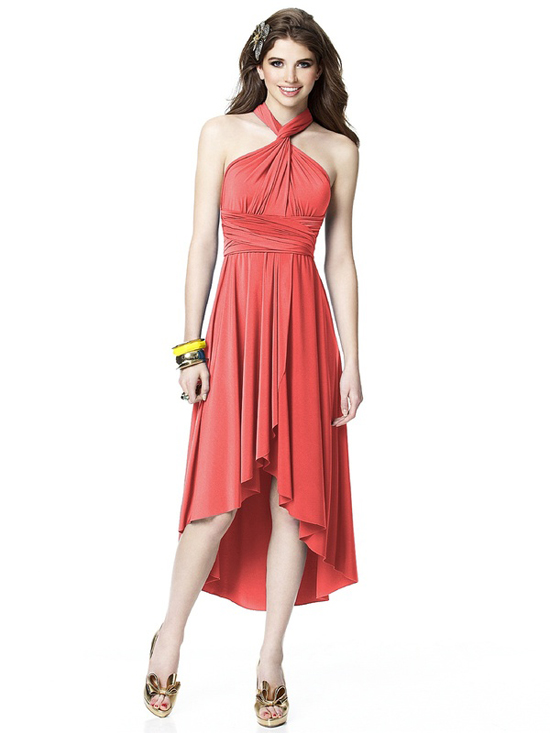 (And of course, it makes an amazing bridesmaid dress too!)