Eva and her sister Orianna were so much fun to work with. Our first focus was to find bride-to-be Eva something perfectly soft and elegant for her Washington ranch wedding. Here at the shop Eva found her perfect lace, and her perfect cut, and when we were able to help her order the perfect combination from The Dessy Group's bridal collection, she was more than thrilled!
For her sister and maid-of-honor Orianna, we were looking for something that not only flattered her figure and helped her feel fabulous, but fit the elegant country feel that Eva was striving for. We found a perfect match in Orianna's dress from Lynn Lugo. The crisply elegant feel of the silk tailored skirt is softened by the chiffon overlay and bow of the bodice, creating the perfect look for Oriana.
According to Eva, the day "was gorgeous, we had perfect weather and our venue was lovely, all of the flowers were blooming and the party went off without a hitch!" Exactly what we love to hear from a bride after her wedding day!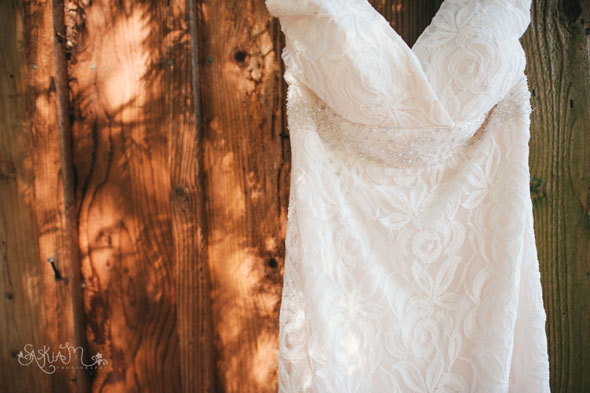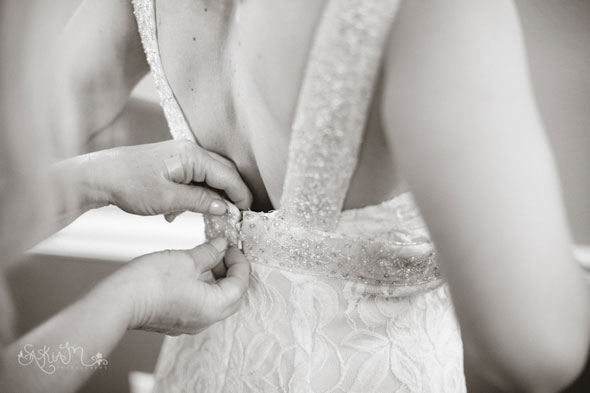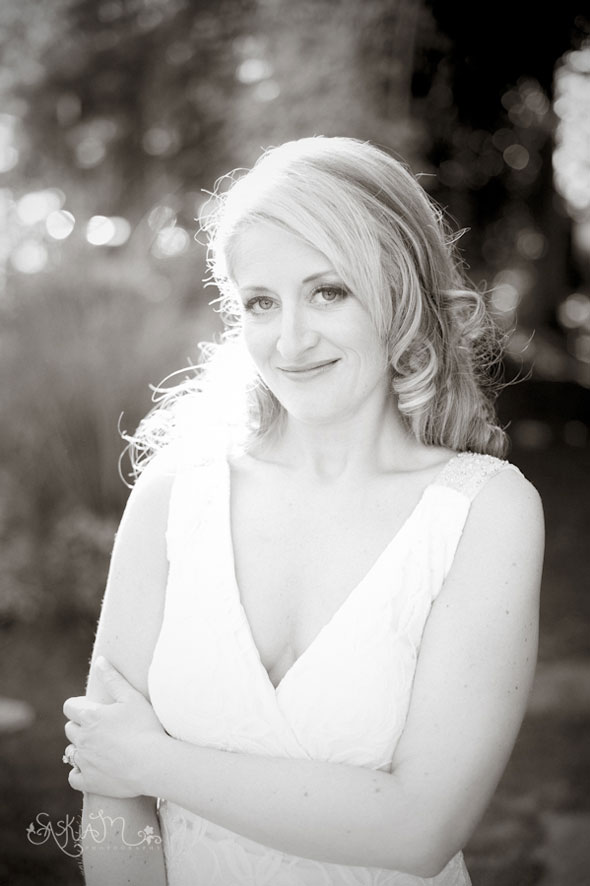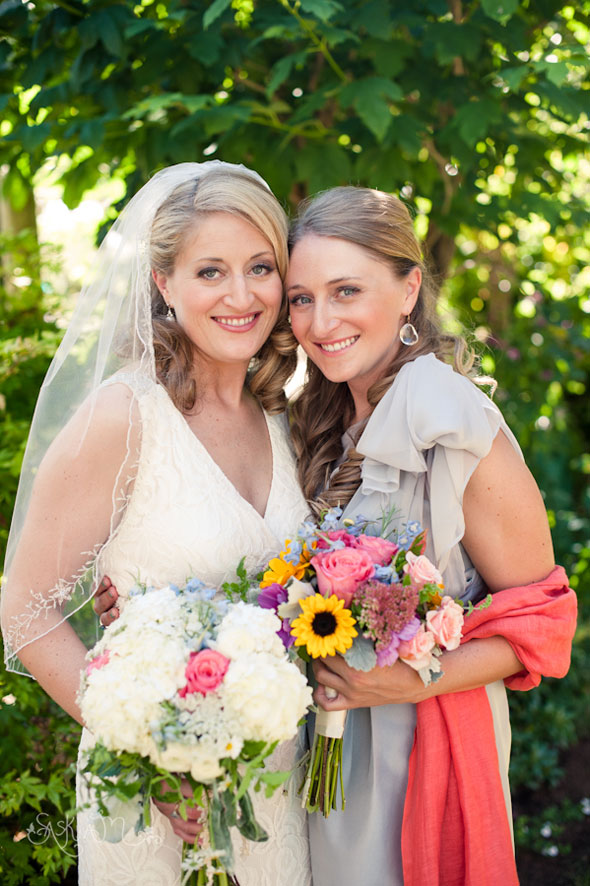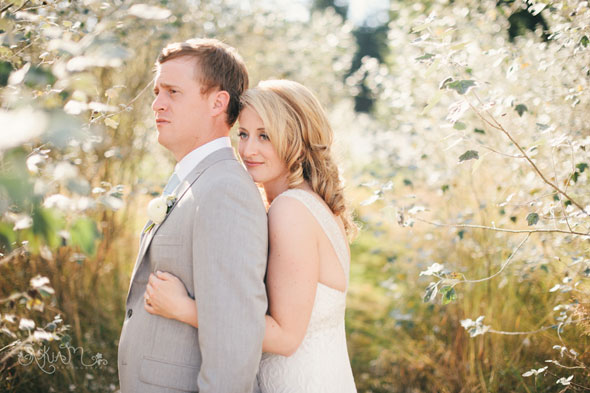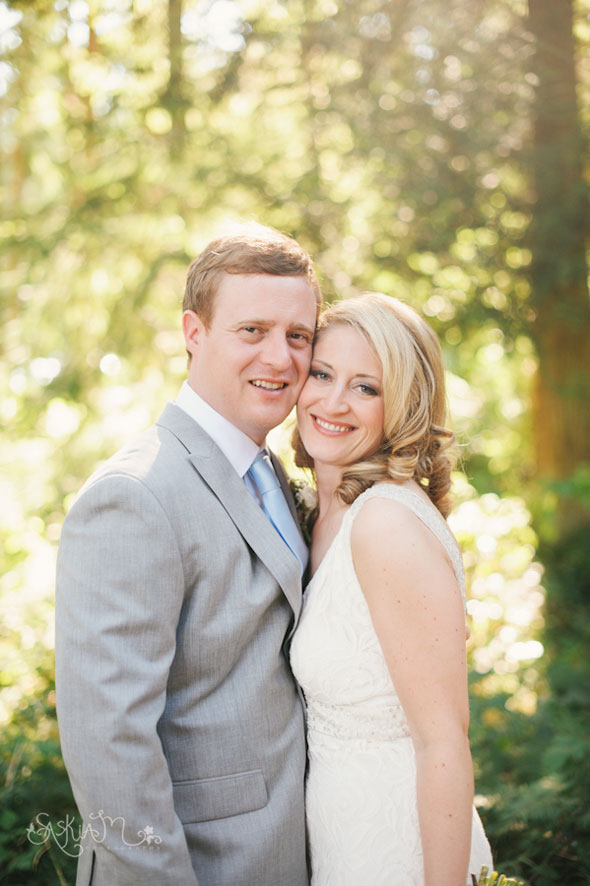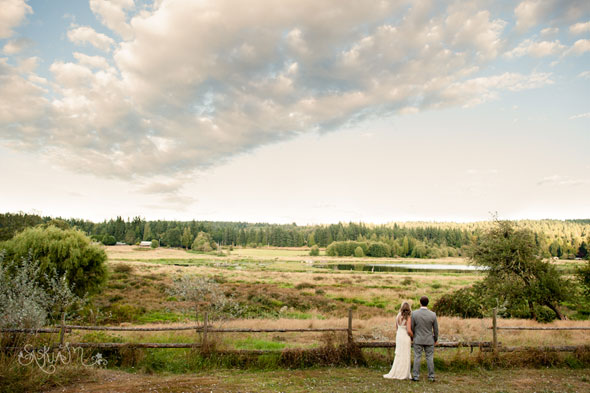 Congratulations, Eva! You and your lovely sister looked simply beautiful, and we count ourselves lucky to have been able to help!
Photography by Seattle area photographer Saskia M Photography.