You'd think it was Christmas morning here at the shop. At least, that's how we feel.
But can you blame us, with so many new and fabulous accessories to play with?
We're surrounded by piles of sparkly new things, and we can't wait to share them with you!
Here are just a couple of our favorites. Stay tuned to the blog and our Facebook and Pinterest pages for more loveliness, or come by the shop to see the whole amazing collection. Don't wait, this stuff won't stick around!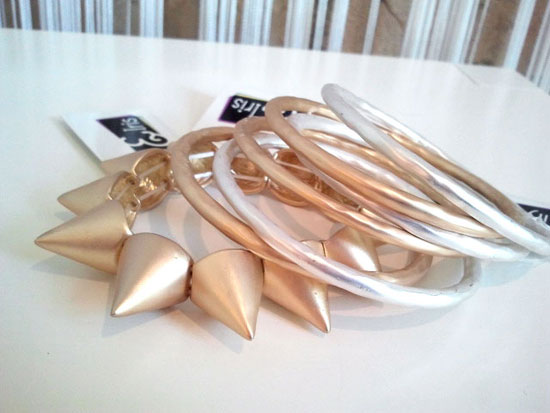 matte gold spike bracelet and matte silver and gold bangles (silver spikes available too)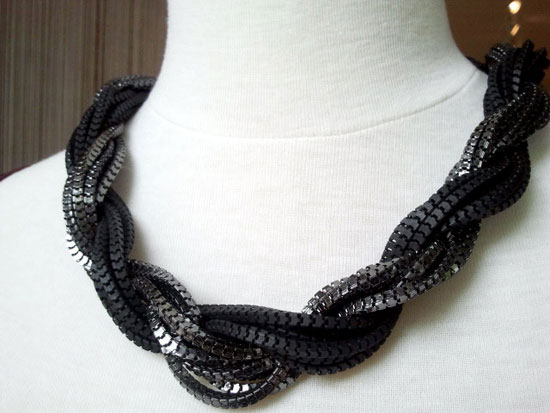 braided matte and shiny black necklace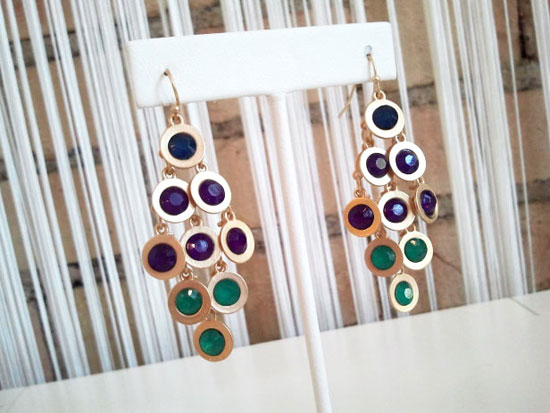 gold cascade earrings with multicolored stones (other colors available)