Want to know a little secret? All of us who work at Lily & Iris all have the same dress. Embarrassing? Not at all! It's Dessy's Twist Dress.
This fantastic bridesmaids (rehearsal dinner, going-away, mother's) dress has all the right traits: flattering, packable (almost no need to iron, ladies!), comfortable, and comes in 20 shades.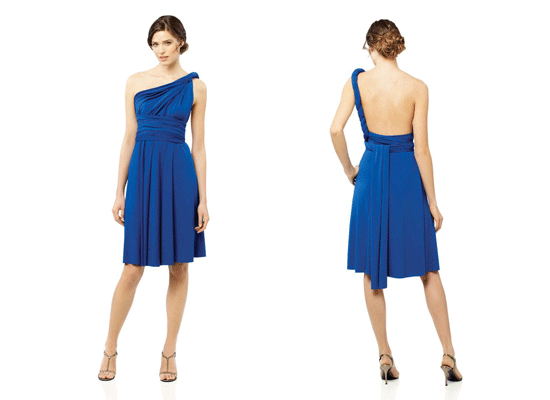 It's an outlet for your creativity and an answer to your bridesmaids dress quest. You can twist it into a modern one-shoulder option, fashion it into a glam sleeved style for your modest bridesmaids, find a perfectly flattering strapless option, and, well, the choices go on and on.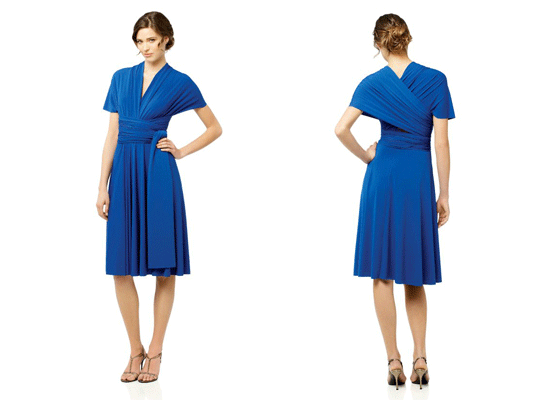 Take it from us, this dress is no ordinary bridesmaids dress and your girls will definitely wear it again! One of our brides even caught one of her maids wearing it before her wedding! (Don't worry, she was flattered.)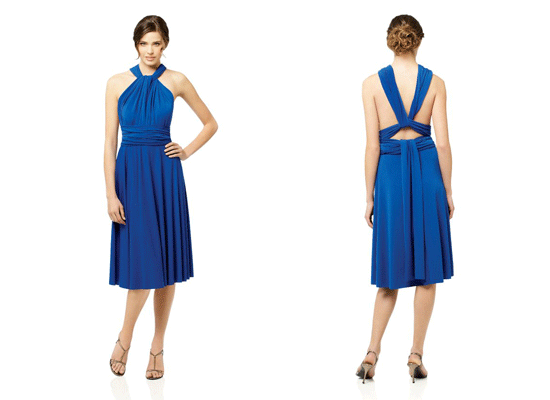 Craving more? Visit Salt Lake Bride and Groom's blog post that dishes out even more twisted bridesmaids options.