With a wedding in Big Sky Montana, you almost certainly have to wear cowboy boots, right?
Jessie's bridesmaids pulled of the look flawlessly, effortlessly combining rustic with elegant in their Amsale bridesmaids dresses paired with the cutest cowboy boots.
Even so, Jessie totally stole the show first in her gorgeous lace v-neck gown, and later in her perfect-for-the-party Ivy & Aster reception dress.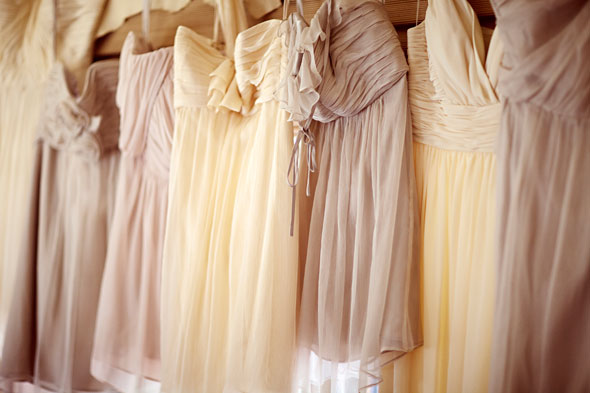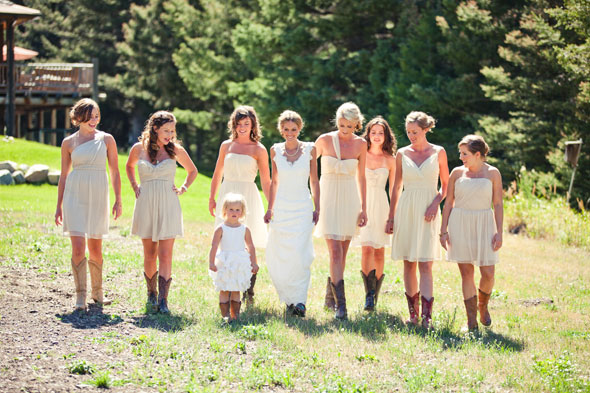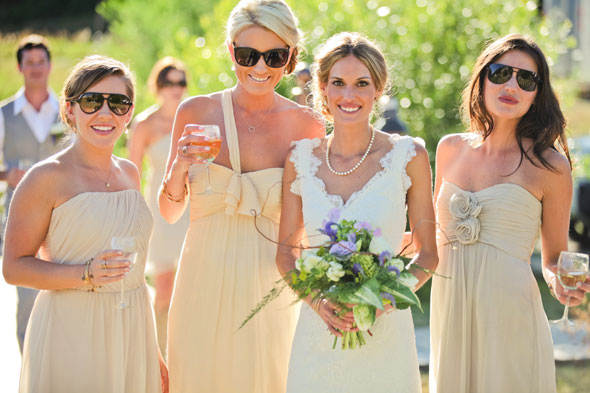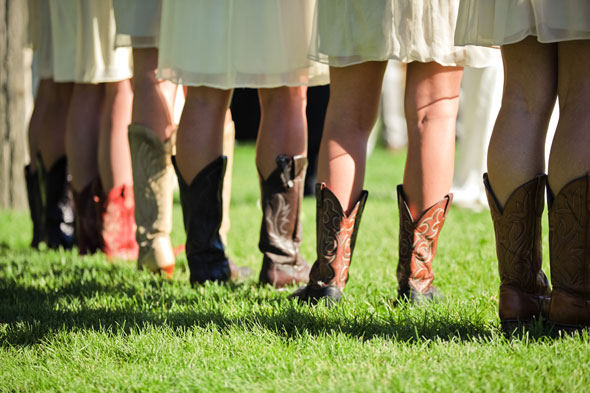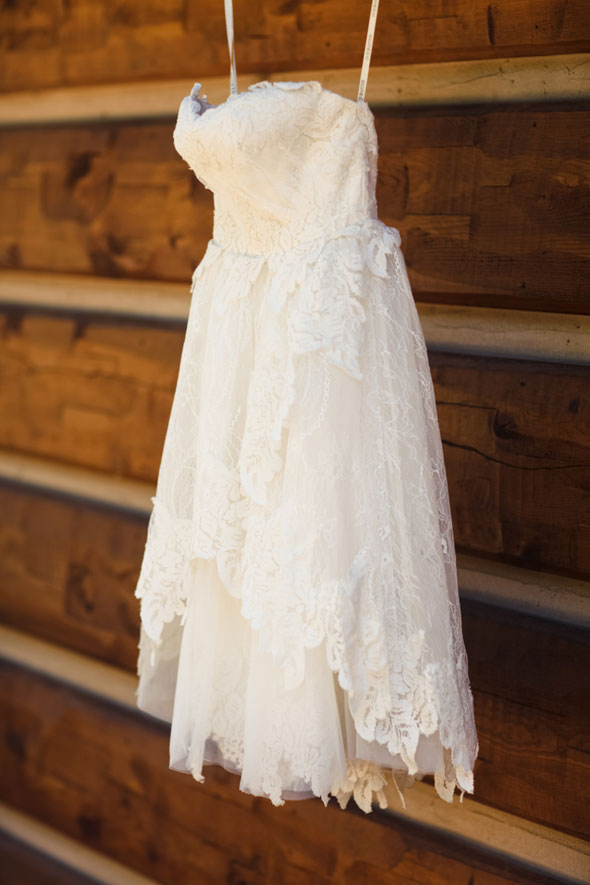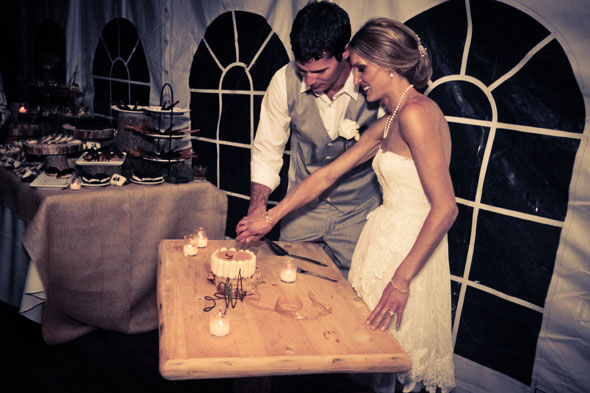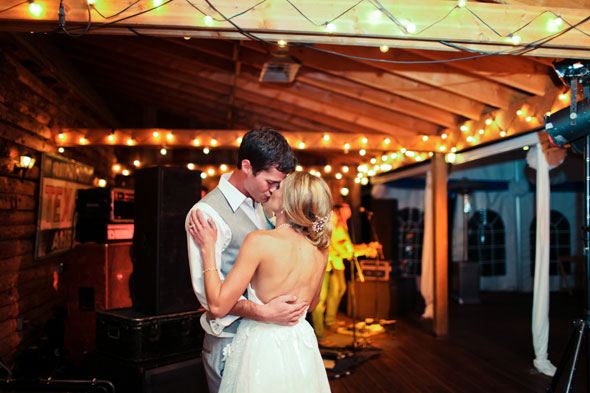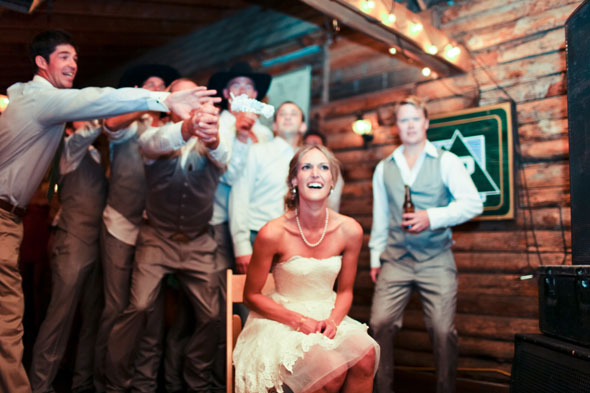 Sun Valley-area photographer Hillary Maybery traveled with the couple to Rainbow Ranch in Montana to capture their whole beautiful affair.
Stay tuned for another post right here with all the fun rustic details from Jessie & Al's big day!