Our brides have good taste. That's just all there is to it. Lucky for us, so do our designers. And when the two get together to create something new, the result is always magical.
Recently we had a bride in the shop (you might remember her as a bridesmaid in this wedding) who fell in love with our Saba earrings from Meg Jewelry. No surprise, as they are simply gorgeous. But she wanted a little something more to go with them.
Working with Meg, we helped her create the perfect matching necklace to go with her beautiful bridal earrings. And boy, are we impatient to see how it all comes together for her June wedding!
Take a look, we think you'll fall in love just as quickly as we did.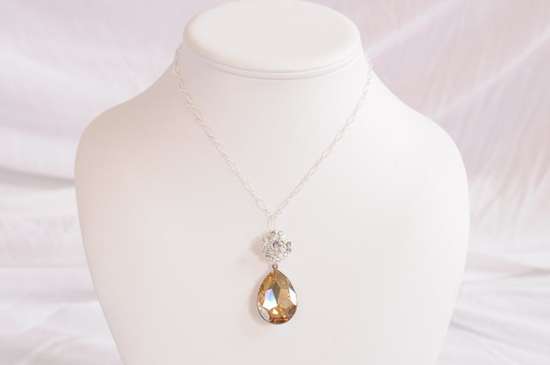 Custom "Saba" necklace from Meg Jewelry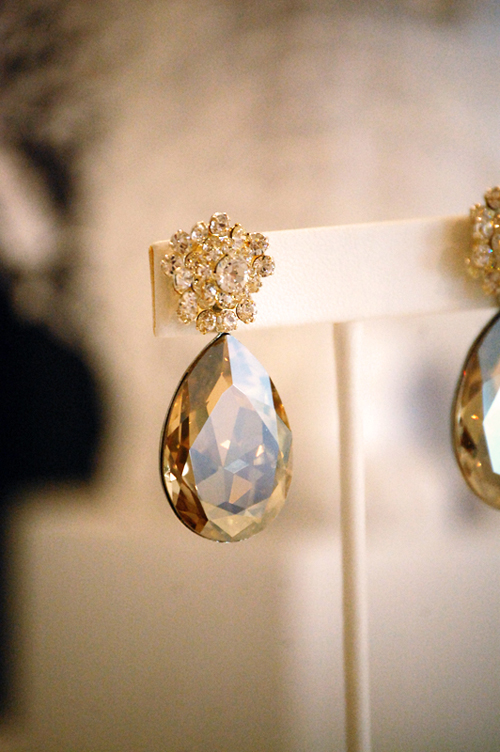 "Saba" earring in gold shadow, from Meg Jewelry
Thinking of something just a little different? No problem! Meg Jewelry offers all sorts of custom options and changes to their pieces, and every one of them is just as gorgeous.
And late spring and summer brides are in luck! Next month Lily &  Iris, along with Alta Moda Bridal, is hosting a styling event, with designer Meg in-store to meet and help you find your perfect bridal jewelry! More details to follow, but get excited! This is going to be one event you definitely do not want to miss.