When it comes to finding great staple items for your jewelry collection, we advise finding pieces that are simple and classic, with just a touch of flair.
This fabulous pair of earrings is simple enough to match with any outfit, but the unique shape and softly hammered gold make them a great addition to any collection.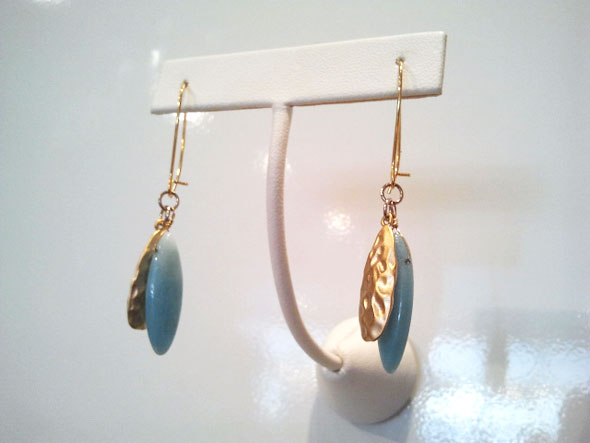 Come by Lily & Iris to see our whole collection of women's fashion accessories, including earrings, bracelets, necklaces, and clutches. And don't forget to take a look at some of our other fun featured accessories.