Last week, we shared with you a bit of  Jessie & Al's gorgeous Big Sky wedding, with their fun Amsale bridesmaids and Jessie's fabulous little Ivy & Aster reception dress.
This week, we get to show you some of the fun decor and details that went into achieving their perfect day. Their destination wedding took place at Rainbow Ranch, in the heart of Big Sky country. Jessie wanted to pair a classic elegance to the charmingly rustic feel of the ranch. We love all the little details, like cowboy boots on the bridal party, horseshoe place cards to show guests to their seats, cut wood chargers at each place setting, covered hay bales for the lounge area, and (our personal favorite) an adorable caramel apple bar for the reception.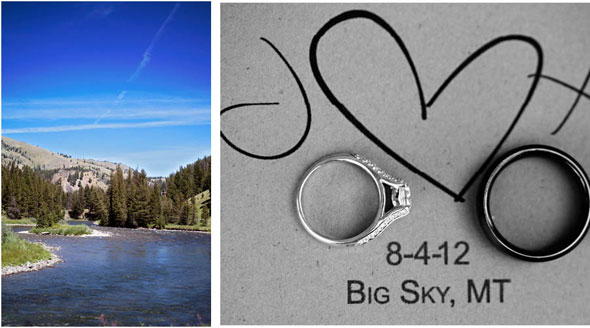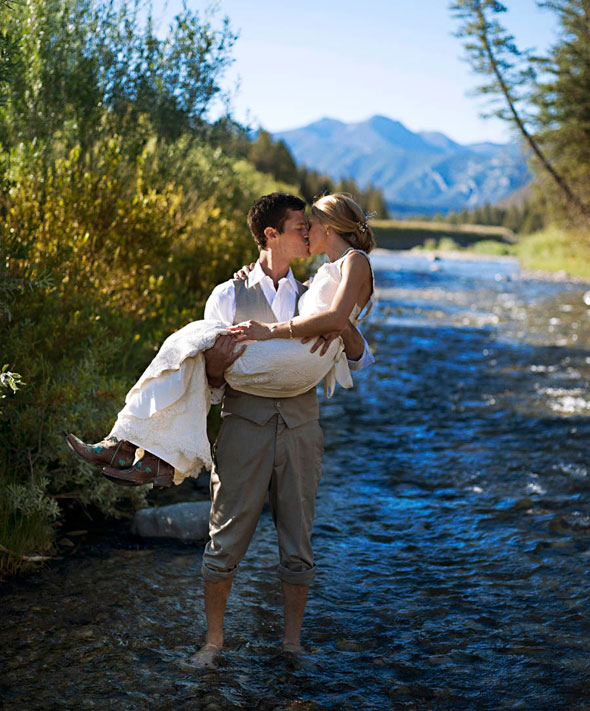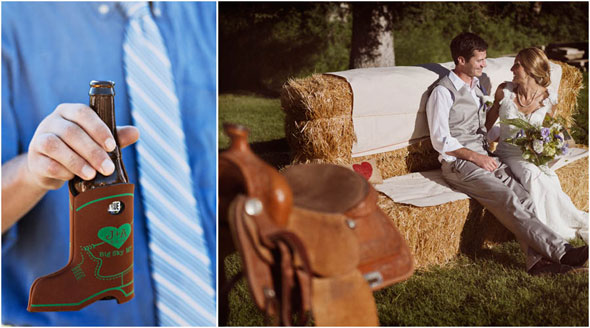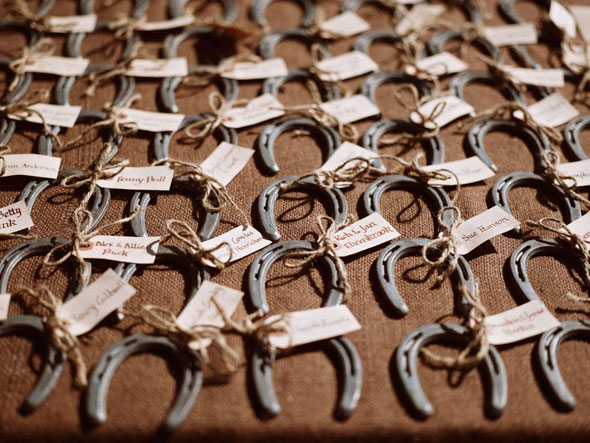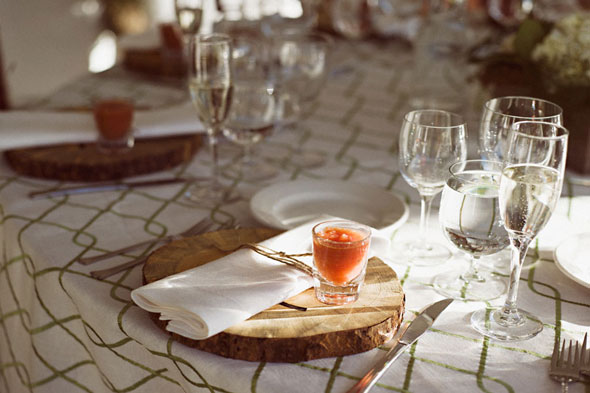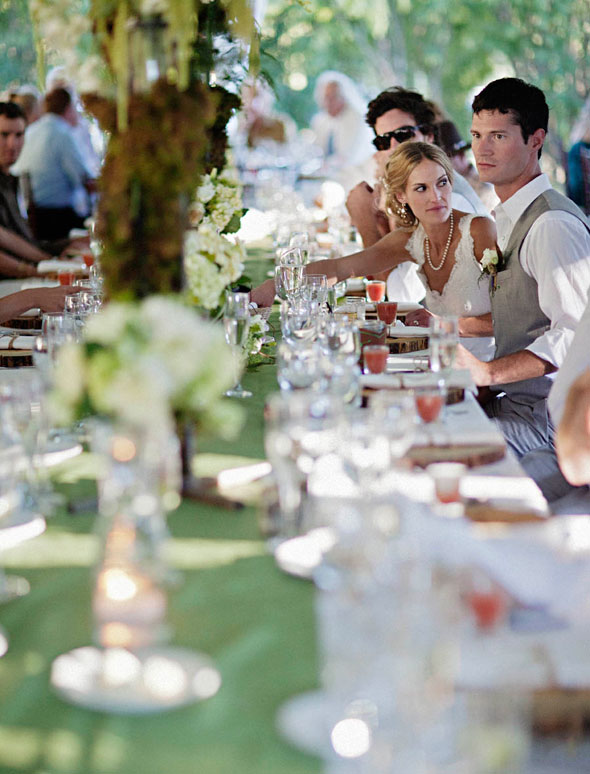 Jessie and Al are two people who are clearly in love, and got to celebrate that fact surrounded by their family and friends, in some of the most beautiful country in the world.
Good friends, yummy food, perfect weather. To us, that's hitting the wedding day jackpot!
Congratulations, Jessie and Al! We wish you all the best!
For even more from this fun party, check out the photographer Hillary Maybery's blog post