We have always loved the bridesmaids dresses from Amsale. From their soft and flowy chiffon gowns to the perfectly pretty taffeta party dresses, Amsale really knows how to make a girl look and feel fabulous.
So when we met up with the girls from Amsale at market in New York City and they told us about their newest line of chiffon prints, we could not have been more excited!
With all the richness and style we've come to expect from Amsale bridesmaids dresses, the amore print collection brings a brand new appeal to this already-beloved designer.
Available in three colors, and two lengths, you are sure to find a combo that you love, either for your bridesmaids or your honeymoon!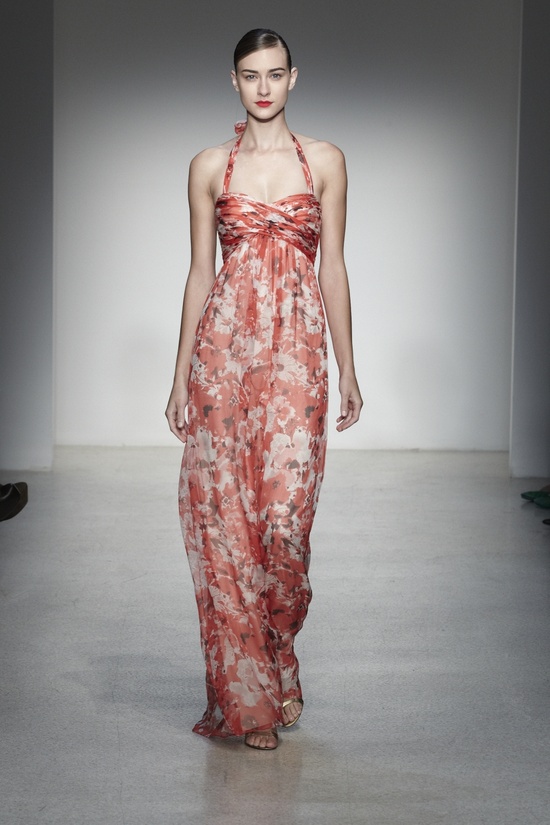 Amsale coral amore print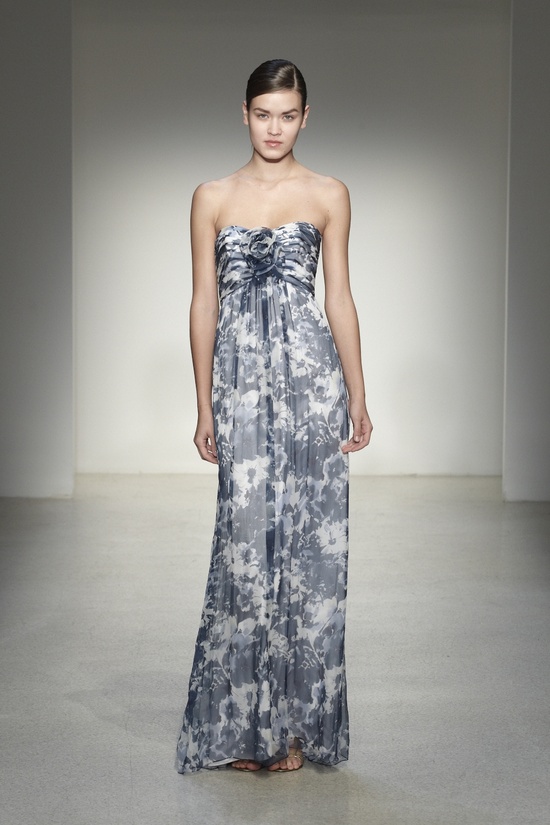 Amsale french blue amore print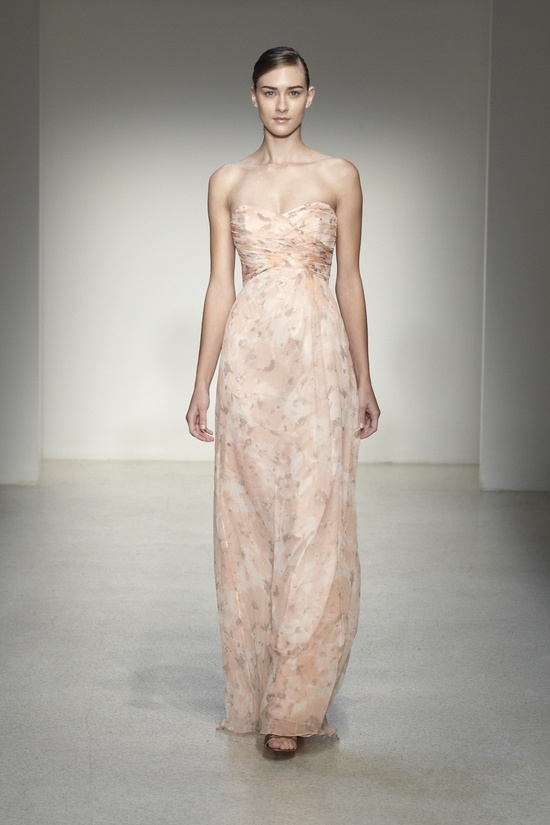 Amsale shell pink amore print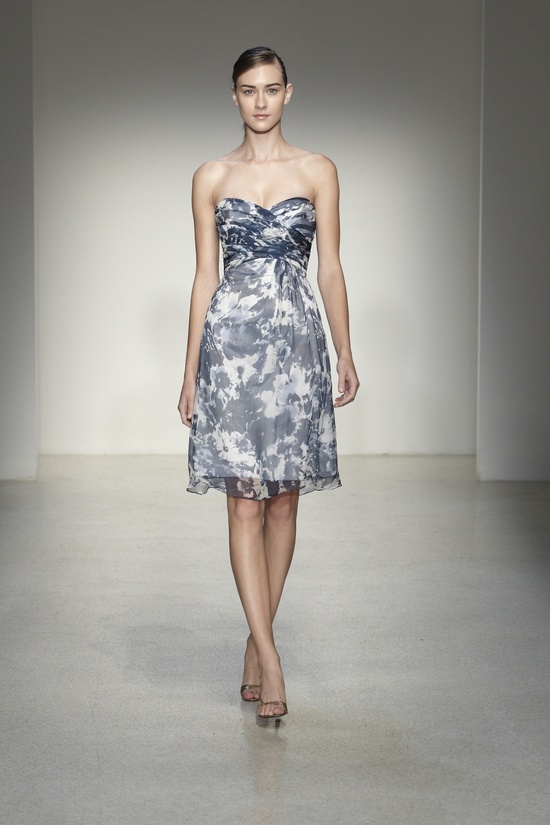 Amsale french blue amore print in cocktail length
Loving the idea of printed bridesmaids dresses as much as we are? Check out our Pinterest page!