Isn't there such a perfectly 60's vibe to these fabulous green scrollwork earrings? We love the use of differing shades throughout the earring.
And if you like these, you should see the blue pair. And the red pair…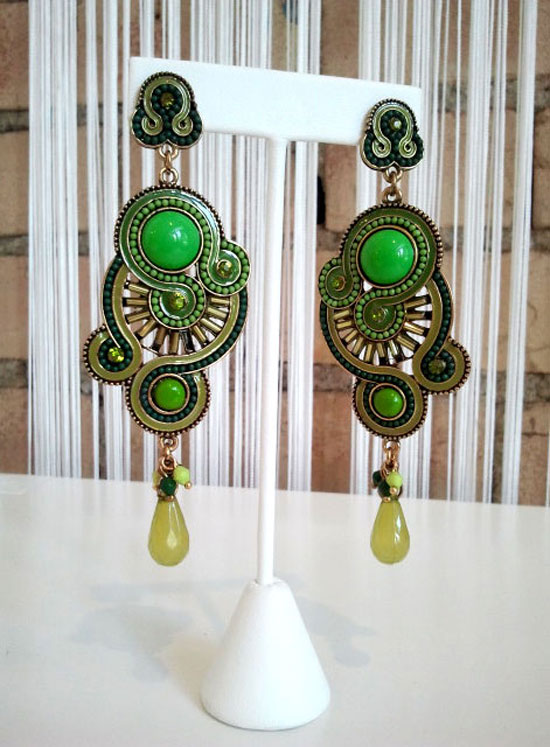 Come by Lily & Iris to see our whole collection of women's fashion accessories, including earrings, bracelets, necklaces, and clutches.